Montafon | Klassieke vlucht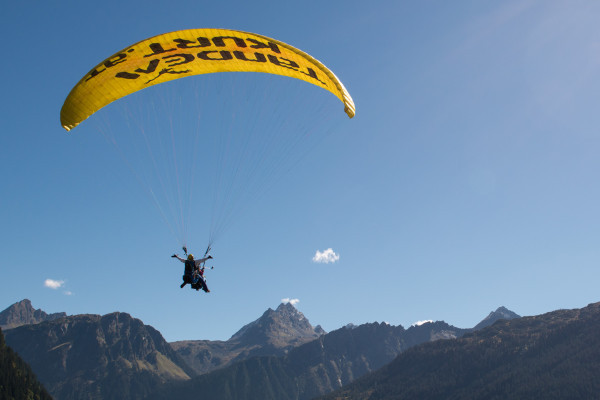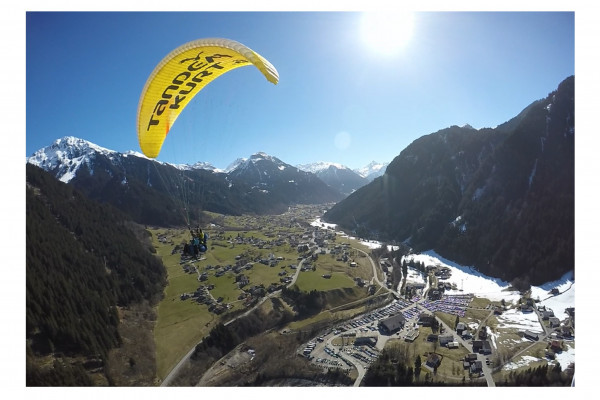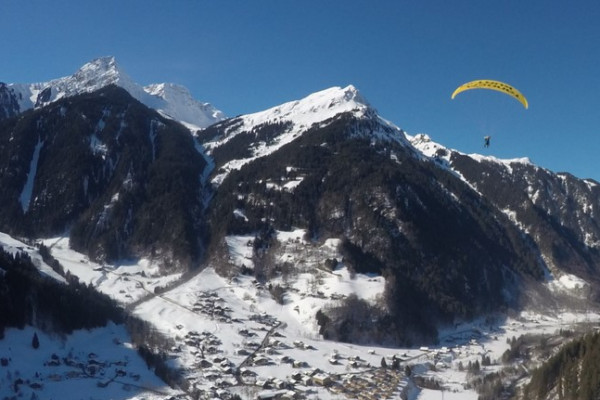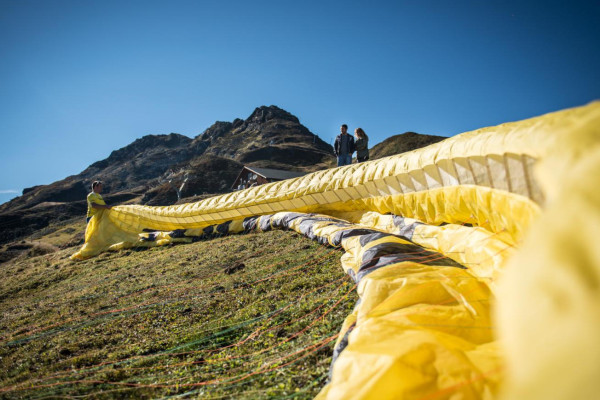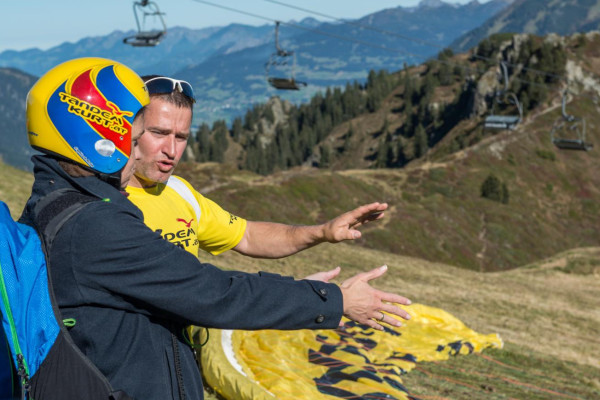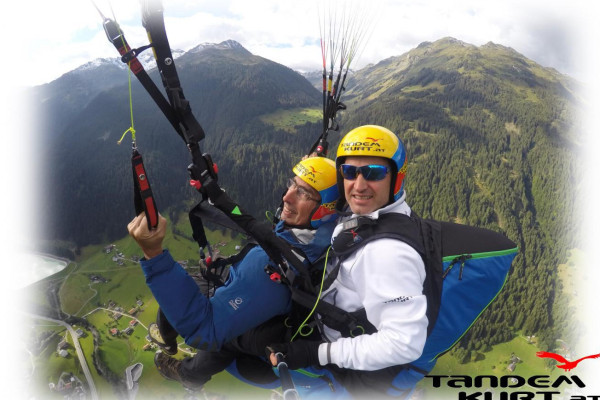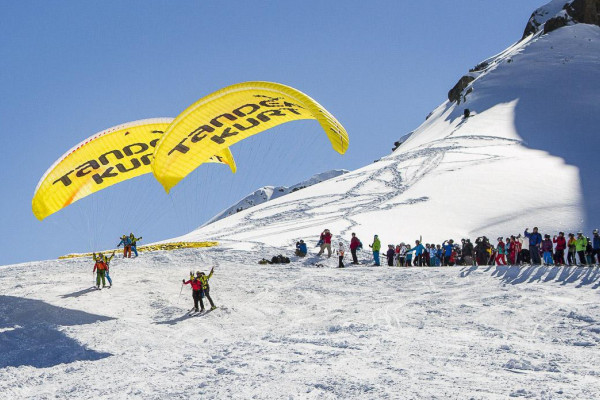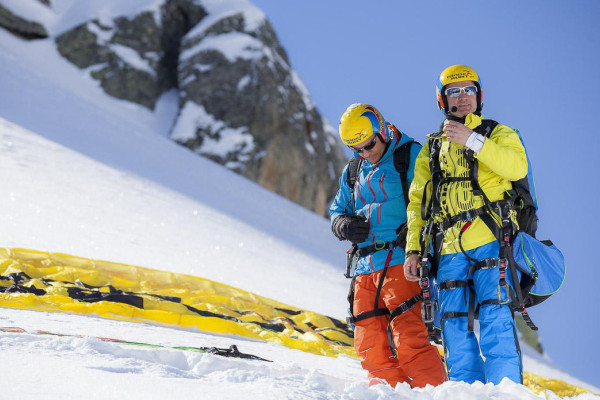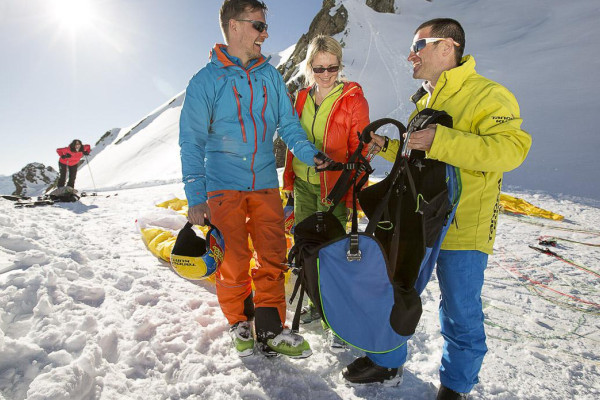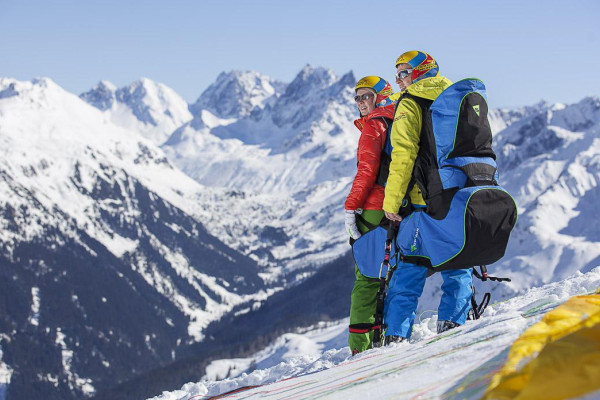 Vlieg met ons in tandem vanuit de bergen in het Montafon en geniet van het fantastische panorama. Er is geen voorkennis vereist. Gewoon aanmelden vandaag en vliegen mee. Vooraf geboekte vluchten hebben de voorkeur van ons. We vliegen met de ski's het hele jaar door, zelfs in de winter.
De vlucht van de beginner
Foto en video van uw eigen vlucht
Verschillende routes om uit te kiezen
Het hele jaar door mogelijk
Fantastisch panorama
Winter: beginnen met skiën of te voet mogelijk.
Inbegrepen

1,5-2H uur paragliding ervaring inclusief verhuur apparatuur en voorbereiding, vlucht tijd volgens de geboekte vlucht

Niet inbegrepen

Vervoer naar het startpunt (lift ticket of bus)

Mee te nemen

Enkel-hoog, stevig schoeisel, lange broek en weer-aangepaste kleding, handschoenen indien nodig

Deelnemer
De vlucht vindt plaats vanaf 1 persoon

Gratis voor toeschouwers
Categorieën
Paragliding, Vliegsport
Talen
Duits, Engels
Openingsuren
Verzoeken

Gewicht: 35 tot 110 kg

Belangrijke informatie

Neem contact met ons op na de aankoop van de afspraak ticket. De contact gegevens staan op het ticket.
Locatie van het gebeuren
OntMoetingspunt is overeengekomen na boeking, contactgegevens zijn op het ticket.
OFFICE | BÜRO
Schruns
Voldoende parkeergelegenheid in de directe omgeving
Aanbiedingen van
Tandem Kurt Paragleitflüge e.U.
6780 - Schruns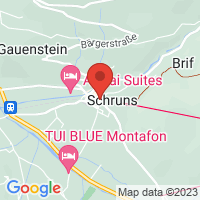 8 beoordelingen
Ein Erlebnis der besonderen Art!
Ich kann es nur jedem empfehlen der es schon immer mal probieren wollte!
Kompetenter geht es kaum! Super Einweisung, super Erläuterungen während des Fluges!
Einfach nur ein beeindruckendes Erlebnis!
van Alexander op 24-07-2022
Hallo Alexander, es freud mich sehr dass es dir so gut gefallen hat. Liebe Grüße Kurt
Absolut empfehlenswert ????
Ich bin mit dem Firmeninhaber persönlich geflogen. Jemandem, bei dem Sicherheit oberste Priorität hat. Habe mich auf Anhieb wohl gefühlt. Leider nicht soviel Thermik wie erhofft, aber auf die Natur hat man nunmal keinen Einfluss...Dafür ruhiger Flug bei fast keinem Wind und perfektem Sonnenschein. Ein Traum, absolut das Geld wert????
van Felix op 17-02-2022
Hallo Felix, es freund mich besonders dass es dir gut gefallen hat. Die Bedingungen waren an dem Tag ja wirklich besonders toll. Liebe Grüße Kurt (Tandem Kurt)
booking difficulty
Comment made 1 sep for booking on 20 aug
Very friendly; safety briefing ok
Weather is of course unpredictable, but it made the booking experience less than satisfactory. Contacted by phone on Tuesday, called and messaged several times; repeatedly got assurance that we would be called back – but it never happened.
Finally managed to make an online booking on Thursday for Friday (last day of holiday) 15:00.
Called on Friday morning to confirm and then heard it would be 13:30.
Arriving at 13:30, called to ask where to meet, only to hear he was up with another client, arriving close to 14:30.
Finally up at the mountain, the flight was cancelled due to changing wind direction.
Waiting for the agreed refund.

van Guido J op 01-09-2021
Hello Guido, I am sorry that you had this experience with us. It is not usual that we do not contact you. Sorry for that. Unfortunately, we cannot change the fact that the wind conditions were not good that day. The weather and the wind play a big role for us. Unfortunately, we cannot do that. In this case we were there for you and wanted to fly. I would still ask you to contact us again and then clarify the matter. Addendum: The booking came on 08/19/2021 at 10:38 p.m. (!) For the appointment on 08/20/2021 (!). I couldn't plan anymore. since I was already asleep and the planning was done. On August 20th we had already planned 7 laps and tried to do this flight as well. Unfortunately the wind conditions weren't good anymore. Of course, the amount will be refunded. minus a no allowance. This situation was not an easy one for us either. We tried to do it anyway, but unfortunately the rating turned out to be anything but nice and our effort to try to do that was not appreciated. Unfortunately it's a shame
beter adviesbetere prijsbetere reis
TripAdvisor beoordeling
60 Beoordelingen